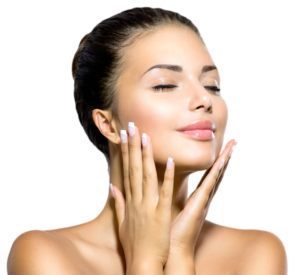 Best Hair Cut and Hair Spa

Saarthi Hair and Beauty Care are one of the leading beauty parlors in Udaipur. It is the first choice of the clients for Make up- Bridal,Best Hair cut and Hair spa, Mehandi, Skin treatment and Institute and Classes.


Sarthi Hair and Beauty Care
All these services are offered by the expert beauticians who service them with precision. The aim of Saarthi Hair and Beauty Care is to render the best beauty service and beauty products in Udaipur and across the globe. Our beauty salon has earned the trust and faith of many with its passionate business virtues and excellent results. We are working in beauty care industry since years and all our hair and beauty services are rendered with zeal and passion. Saarthi Hair and Beauty Care is a place for elite and beauty conscious people. Beauticians and personnel supporting them are given training to keep them in sync with the latest trend prevailing in the market. Training given by us is an ongoing process which is given to them at periodic intervals.
Best Beauty Treatment
Best Beauty treatment provided by us helps in enhancing the look, feel rejuvenated, which eventually thereby, leads to boosting of self-confidence. All the beauty products used by us are herbal, ayurvedic and carry no harsh chemical.
Our Workforce
We have the leaders in beauty industry since years. Owing to our expert and dedicated beauticians, we are rendering one of the finest beauty services to the patrons in Kolkata and across the globe. All the beauticians serving us are studded with immense experience in their respective domain.

We regularly organize beauty seminars for our beauticians and personnel to keep them at sync with the international standard. They are also given training at periodic intervals to inculcate in them latest facial, bridal make up prevalent in the market.
Client Satisfaction
Our motto is to give the beauty service which boosts the level of confidence in them. We regard customers the foremost, for us nothing comes first than our valued customers. For making the client feel satisfied and contended, we give them pre advice and suggestion before start with the hair cut or facial.

We suggest them with the best suited hair cut, hair color and facial. Beauty products used by us are ayurvedic, herbal and chemical free. All facial, hair cuts are rendered by the expert beauticians so that the beauty services provided should be the best in the industry.